ISO/IEC 27001:2013 Internal Auditor Training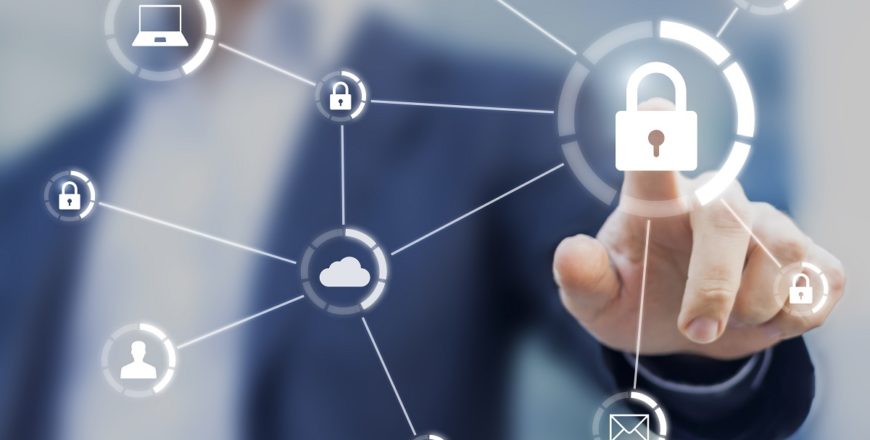 Course Overview
ISO/IEC 27001:2013 specifies the requirements for establishing, implementing, maintaining and continually improving an information security management system within the context of the organization. It also includes requirements for the assessment and treatment of information security risks tailored to the needs of the organization. The requirements set out in ISO/IEC 27001:2013 are generic and are intended to be applicable to all organizations, regardless of type, size or nature.
The purpose of this two-day Internal Auditor Training course is to give delegates the necessary skills to perform internal audits on an organization's Information Security Management Systems (ISMS) and to contribute to its continual improvement. The training helps participants identify and control threats an organization faces from any information security controls lapses and how to effectively put in place measures to address those risks.
This course will also explain the role and responsibilities that the auditor must consistently demonstrate, including the need to display fairness, integrity, confidentiality and a focus on evidence-based decision making.
At the end of this course, participants will be able to:
Explain the purpose and structure of ISO 27001
Plan and prepare for an internal audit, gather audit evidence through observation, interview and sampling of documents and records,
Write factual audit reports that help to improve the effectiveness of the ISMS
Suggest ways in which the effectiveness of corrective action might be verified
This course covers the following topics:
● Introduction to information security management systems
● Key Principles and Concepts of the ISMS
● Certification to ISO/IEC 27001:2013
● The ISO 27000 series of standards
● The ISMS Audit Planning
● The ISMS Audit Preparation
● Conducting an ISMS Audit
● Audit reporting and non-conformances
● Root Cause Identification
● Conducting Audit Follow-Up
Training Material
Course Certificate
Lunch and refreshments
IT managers
Systems managers
Information security officers
Management representatives of ISO/IEC 27001
Consultants
IT experts
Those involved in ISO/IEC 27001 implementation
Individuals interested in conducting, managing, or participating in ISM based internal audits
AQTS reserves the right to cancel or re-schedule the course and to change the course instructors. In the event of course cancellation, AQTS will not be responsible for airfare penalties or other travel related expenses that you may incur.
If you need to cancel, we will refund your paid registration fee as noted below.

Requests for cancellations/transfers received at least 5 business days before the start of the course receive a full refund/transfer.
Requests received within 5 business days of the course start date will incur a $100 processing fee.
After the course starts, there are no refunds or transfers.
Registrants who fail to attend without advance notice are liable for the entire course fee.
If you cannot find a substitute, we can transfer your course fees to the same course in next offering.
COURSE CERTIFICATE
A Certificate will be issued to attendees who participate in the entire course.
PREREQUISITE
A prior review of the ISO 27001:2013 and knowledge of information security practices and an understanding of auditing principles is suggested for this course.
CLASSROOM
Instructor led classroom training course.
Classroom based training allows high level of instructor student interaction.
For Price and available discounts click register
For group discount (3 or more) call 713-789-0885
REGISTER
ON-SITE
On-site training programs are the cost-effective way to train employees on your schedule.
On-site training minimizes cost and ensures that the content is specific to your needs.
For on-site course
Request a Quote
Testimonials
Aker Solutions
The course is well laid out and provides for a very comprehensive look at ISO 9001. The instructor does a great job of sharing real life experiences and coaching the students. The case studies provide a great opportunity to practice skills learned and are translatable to on-the-job experiences.
Optimus Prime Systems
I recently took a ISO:9001: 2015 Lead Auditor training course with AQTS. This course was set in a comfortable environment. I am very pleased with what I obtained from the course. It was fast paced and keeps you active. The information I learned will help me and my clients to achieve the higher level of quality that the standard portrays. I would recommend this course to my clients and any other people I come across that are seeking this qualification. I give AQTS The highest marks in customer satisfaction.
Kuraray Americas, Inc.
As far as the ISO 9001:2015 Lead Auditor Course that I recently took, I was very pleased with the outcome. Safi Qudsi was an excellent trainer and very professional. He covered the ISO 9001 Standard very thoroughly. He was very personable and was able to share many of his experiences to help the students better understand the intention of the Standard.
Doris Inc.
The instructor taught a very informative ISO 9001 internal auditor course. I learnt a lot and had fun doing it.
Kuraray America, Inc.
It was a pleasure attending your course last week. I gained a lot of valuable knowledge that will help me in my role.Thank you and your staff for all your hospitality.
GHX Industrial, LLC
The course was very beneficial for me. After leaving the training, I understood what ISO 9001 was and how to conduct an internal audit.
Dana Corporation
I felt very happy taking AQTS Inc. ISO 9001:2015 Lead Auditor Course in Houston, Texas. I learnt a lot about ISO 9001:2015 standard and auditing techniques and process. Full marks to AQTS for well designed course and its tutor for excellent delivery.
Bivio Networks
ISO9001 Lead Auditor Course …. Safi Qudsi …ensured ……..that the auditing concepts and processes are thoroughly understood by all. The class exercises were very well designed and the role play exercises were as close to as it could get to real time scenarios. ………..The course is very informative……… This course has given me an important qualification opening up new vistas for me.
West Pharmaceutical Services
The ISO 9001:2015 Lead Auditor course Far Exceeded My Expectations. …….. By the end of the week, I not only learned an incredible volume of information regarding ISO 9001:2015 but also the means by which to effective apply it to a variety of industries.
GE Energy
It was pleasure to have AQTS Inc. for ISO 9001:2015 lead auditor training for managers and supervisors. The course was very well structured and nicely conducted. GE would like to have AQTS back again for this and other courses.
Cybershield
I strongly recommend ISO 9001 Internal Auditor Training course for any company that is seeking to start internal auditing or to improve current internal audit process
Aker Solutions Subsea
The course was one of the more interactive and comprehensive training courses I have taken in the past few years. The instructor was very knowledgeable, patient and encouraged participation from all the class members. I would easily recommend the class to those interested in either learning more about the auditing process, ISO 9001:2015 or wanting to attain lead auditor status.