Abacus Quality System Services Inc. (AQSS) is a sister company dedicated to providing third party witness inspection and professional services in the USA and around the world. With corporate office in Houston, Texas it has expanded its services to Europe, Asia and the Middle East.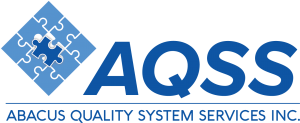 The services being offered by AQSS are:
Audits & Assessments
Third Party Inspection & Expediting Services
Technical Services
Consulting Services
HR Solutions
Technical services include CE Marking (Design Review and On-site Inspection), Welder Qualification, Review & Approval of Weld Procedures, ASME Boiler and Pressure Vessel Code, Stress Analysis, Metallurgy, Corrosion Analysis (NACE) and Electro Mechanical Control Systems. These services can be provided in US, Europe, UAE, Malaysia, India, Middle East and other countries around the world.
WHY CHOOSE AQSS :
Excellent experience – 100+ years through a partnership with Vincotte
All range of inspection services including CE marking and PED
Very experienced and good inspectors
Reliability of service with constant focus on the client's interest
Best value of the services for the money spent
AQSS Inc. provides inspection services to clients in collaboration with Vincotte International, a renown Belgium-based company having more than 130 years experience in industrial inspections.