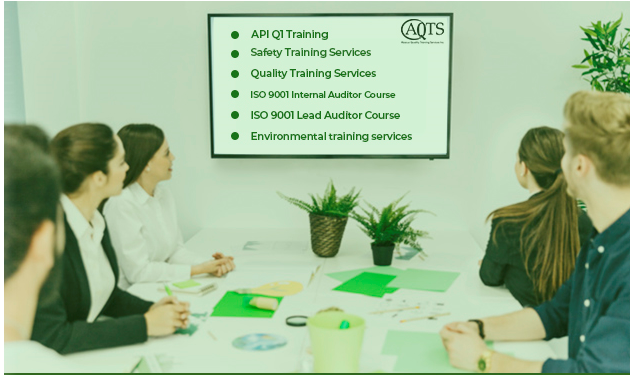 ENVIRONMENT TRAINING GIVES WAY TO ECO-FRIENDLY BUSINESSES
In the past there have been several incidents of harmful effects on environment because of the kind of work the companies do, and they never really took care of environment safety. But, the current generation is way too smart and knowledgeable; they know how to take care of the environment and what a company must do to fall into eco-friendly category. The first and basic step is to get or give Environment Training by expert trainers of AQTS who are able to impart the right knowledge to the workers and employees, as well as the management.
Benefits of Environment Training
The company is able to get workers and employees who are well aware of how to take care of the environment.

All the wastes are recycled effectively as the workers are well trained.

Proper training is provided on how to take care of the environment perfectly.

The company is able to fulfill its responsibility towards Mother Nature.

No hazardous element is left without any precaution
Abacus Quality Training Services (AQTS) is the one which offers excellent training courses for companies. Environment training course is also offered by them where skilled trainers will visit the company and train the workers and employees in this particular course. This helps the business to become eco-friendly and keep the surrounding safe and clean for present and future generations.